The Leader Recognition Program is to recognize and appreciate the contributions of trip leaders to ACC-VI.
The trip leader with the highest number of trip points accumulated between January 1 and December 31st each year is eligible to win prizes.
Leader badges for "outdoor trips" are awarded at the AGM every year. These badges may include the numbers 10, 25, 50, or 75, (cumulative points since Jan 1, 2015).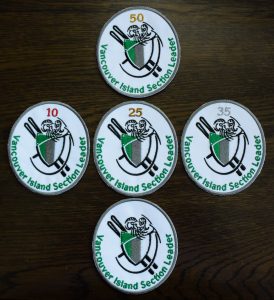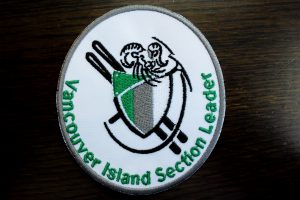 Trip-points are accumulated in the following way:
Each trip you lead earns one point per day. For example, if you lead a three-day alpine trip, you earn three points; a day-hiking trip earns one point. There is a maximum of five points per trip. This includes both trip leaders and camp managers.
Trips that are coordinated by two trip leaders, or a leader and a mentor-leader, earns full points for each leader. Both leaders have to show up and let the Leadership Recognition Coordinator (leaderpoints@accvi.ca) know there is more than one leader.
If a trip is cancelled, or if no participants sign up, 1/2 point is given.
Socials or evening events earn 1/2 point.
Training coordinators receive half a point for booking training outings from outside sources.
To accumulate points:
Post trips on the schedule (schedule@accvi.ca). (The Scheduler can also provide more info on posting a trip.)
Have these trips take place, including having waivers signed.
Send your waivers in to librarian@accvi.ca.
Trip points are posted on the website, under "trips led" only after the waivers are received by the librarian. No waiver — no points. Points are reported periodically in the Bushwhacker newsletter. In the case of a tie or multiple people with equal points, the Executive considers trip difficulty or may split the prize.