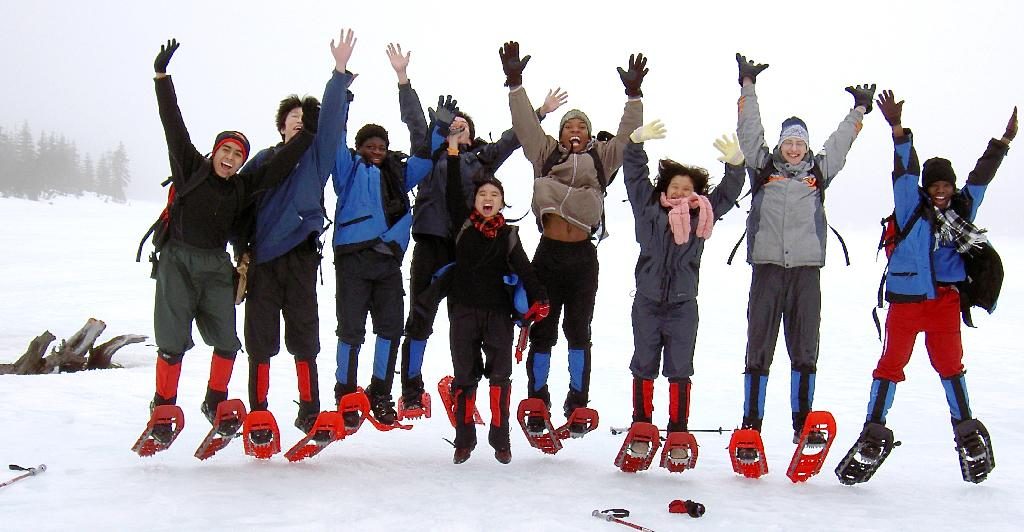 Pearson College students en route to Mt Brenton in 2007. Photo by Catrin Brown
The Memorial Fund was originally founded to honour our beloved section members, Viggo Holm and Gerta Smythe. They left a legacy of joy and friendship, of love and respect for the alpine environment to pass on to future generations. The fund also honours the memory of former Section members and others with a connection to the ACC, or those who simply loved the outdoors. Read tributes to the lives of Jamie Duncan, Rick Eppler, Clarke Gourlay, Herbert Harzan, Albert Hestler, Viggo Holm, Rolf Kellerhals, Robie Macdonald, Roger Neave, Laurence Phillipsen, Gerta Smythe, Larry Talarico, Dave Tansley, Charles Turner and Syd Watts.
To donate to the fund, please visit our Donation page.
About the fund
The Memorial Fund will disburse $1,000 annually to people under 30 years old who fulfill the criteria described in Grant Applications.
The objective of the fund is to encourage young people to pursue activities related to the mountains. There is a wide range of possibilities. However, preference will generally be given to initiatives with the following characteristics:
self-propelled alpine expeditions, climbs and treks;
ambitious alpine projects requiring leadership and initiative (as opposed to organized camps and courses), commensurate with the ability and experience of the applicants;
alpine activities with an original or unique component, such as first ascents, winter climbs, new trekking routes, research projects, environmental conservation, art, literature and assistance to youth, the community, the disabled or the disadvantaged.
Vancouver Island activities (although worldwide activities will be considered);
team applications (although individual applicants will be considered).
The applicant will:
propose a suitable activity and a realistic budget;
be less than 30 years old or will be applying as a leader on behalf of others under 30, including children;
be in a leadership position for this activity;
be an ACC Vancouver Island Section or ACC Student Outdoor Club member – or agree to join for two years;
agree to pay a portion of the costs of the activity;
agree to complete the activity within one year
agree to submit an article to the next Island Bushwhacker Annual and to contribute to the ACC VI Section and/or Vancouver Island mountain environment in some additional way.
Apply
To apply, fill in the application form (.doc) and email it before January 31 to the Memorial Fund Administrator at funds@accvi.ca. The 2023 deadline has been extended to April 30. There is no longer a requirement to submit the application by post. The executive will discuss the merits of each application and will announce the names of successful applicants on or before March 1.
Half the grant will be paid up front and the other half following the activity and presentation of receipts to the Treasurer.
Tips
Get our attention with your clear mission statement, strong commitment and communicative skills about your proposal.
Choose a goal that is meaningful to you and personally challenging, one that you will feel a real sense of accomplishment in trying to meet.
Explain specifically how your goal meets the objectives of the fund and what you will do to contribute.
Write a detailed, carefully thought through description of your plans. We need to know that the objective is realistic for you to complete, given your skill set and time frame.
Have each member describe his/her training and experience relevant to this proposal.
Provide your budget. The grant is to go toward only part of your expenses.
State the connection(s) to Vancouver Island, if any.
Past projects
The Section executive has approved the following grant applications:
18 Feb 2010 – $1,200 for the Brooks Peninsula Expedition (Gillian Nicol, Cory McGregor, Cody Gold, Derek Cronmiller) – link to IB 2010 article, p38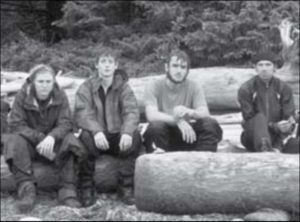 19 Feb 2012 – $250 for first ascents on the SW Buttress of Mount Arrowsmith (James Pierzchalski)
25 Feb 2013 – $1,400 for a General Mountaineering Camp for youth at Mount Matchlee (Harry Steiner) – link to IB 2013 article, p26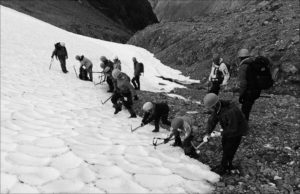 25 Feb 2013 – $600 for a first ascent of North Needle Peak in the Great Bear Rainforest (Christina Service, Laura Grant, Vernon Brown) – link to IB 2013 article, p54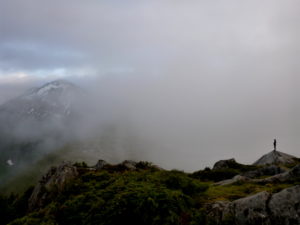 1 Mar 2015 – $925 for a study of weather conditions and climate change at 20 remote fire lookouts in the Rockies (Kristen Walsh) – link to IB 2015 article, p38

28 Feb 2016 – $1,500 to purchase climbing gear for a First Nations youth rock climbing camp near Ucluelet (Carlos Mack) – link to IB 2018 article, p105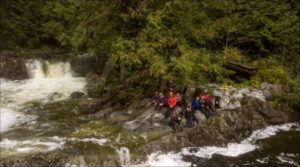 25 Feb 2018 – $2,000 total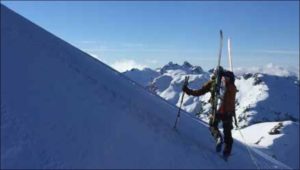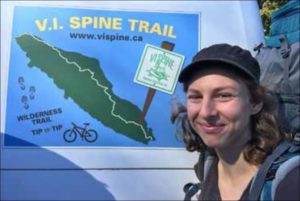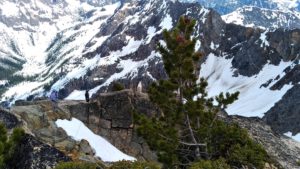 $200 to purchase equipment for an expedition by Nanaimo Scouts to climb several major peaks in the UK (Andy Chapman-Coombs) – link to IB 2018 article, p102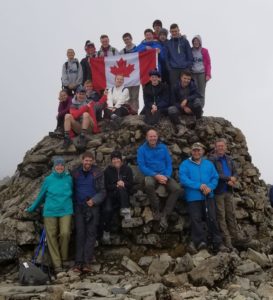 19 Feb 2019 – $1,000 for a climb by the ACCVI youth group of Mariner Mountain from Bedwell Sound (Derek Sou)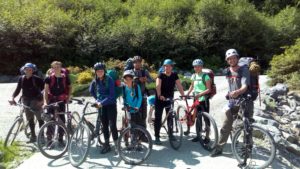 2021 – $800 for a hike of the Vancouver Island Trail by Nick Noble and his partner. Objectives included a video of the expedition and a demonstration that Type 1 diabetes can be successfully managed on a long hike.
2022 – $900 for a wilderness expedition along the Campbell River Divide (Kyle Bourquin)
2022 – $600 for a combined ski/bike expedition from Victoria to the Olympics (Astra Lincoln)
Read more