Date: Nov 25, 2021 to Oct 23, 2022

Time: All Day

Category: Entertainment

Vaccination Required: No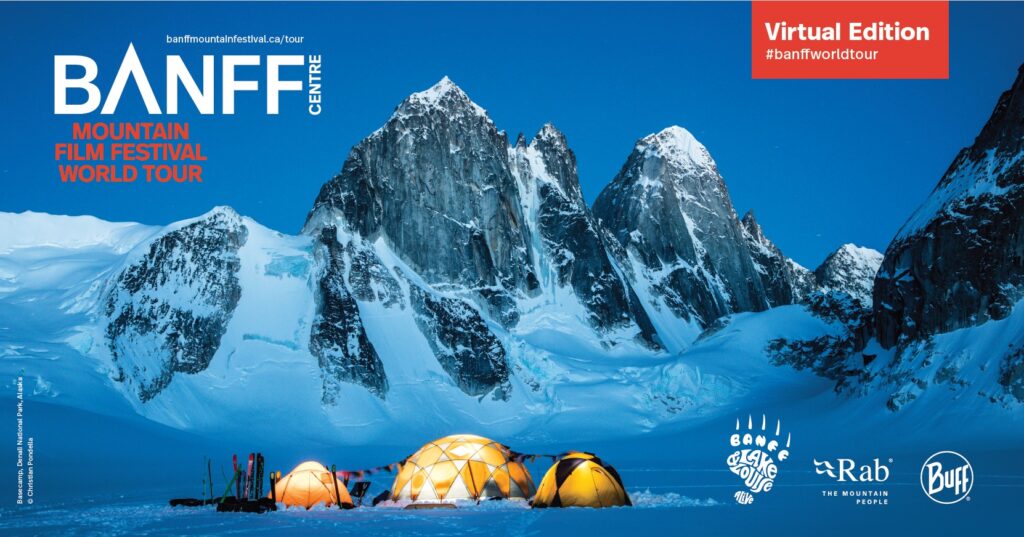 The Banff Centre Mountain Film Festival World Tour is again offered online in 2021-22, and you don't want to miss it!! Epic journeys, monumental adventures, scenic locations, cultural exploration, personal stories, overcoming obstacles, passion and determination, fear and exhilaration, leading, exploring, climbing, hiking, kayaking, swimming, mountains, rivers, valleys, deserts and so much more to see!!
ACC-VI has once again been identified as an affiliate host of the Banff Centre Mountain Film Festival World Tour. As an affiliate, when film programs are purchased to view through our affiliate link, the club has an opportunity to raise funds for our programs and initiatives – – including mountain education, leadership recognition, mentoring youth and supporting families, community building and social events for our members.
Please share our affiliate link with friends who would be interested in these films!!!
When: Starting November 25th, 2021 with two programs, SAGE and PINE.
Where: It's virtual! Watch a selection of videos in the comfort of your own home.
How to buy: Through Vimeo. Use this ACC-VI unique affiliate link:
https://filmfest.banffcentre.ca/?campaign=WT-151882
Cost: Single program is $18.50 CAD (US$ 15), and a bundle of 2 programs is $34.50 CAD (US$ 28).
Viewing: Streaming; single program available 3 days; bundle 14 days; re-watch as much as you want.
Further Details: See Google doc at: https://docs.google.com/…/1UseXKP4esNrFWcoMIkcj…/edit…
Banff Centre Mountain Film Festival world tour website:
https://www.banffcentre.ca/banffmountainfestival/tour
Further questions to ACCVI: bmff@accvi.ca