Date: Sep 12, 2019

Time: 7:00 pm - 9:30 pm

Category: Slideshow

Mountain scenery, marine wildlife and faraway places.
Join us for a photo presentation of our month long kayak trip to Antarctica. Our voyage begins with a1000 km sail across the Drake Passage from Cape Horn to Antarctica in big seas and brisk winds. We will trace our route of 300 km of paddling through photos of penguin colonies, a sunken caldera, calving glaciers, breaching whales and spectacular mountains rising from frigid seas. Antarctica is said to be a land of black and white.  We found so much more than that in the richness of the landscape, weather and wildlife. A surreal experience in some cases as the effect of terrain, temperature and atmospherics play havoc with our sense of "normal", this was a trip that changed our perspective on how we understand ourselves in our world.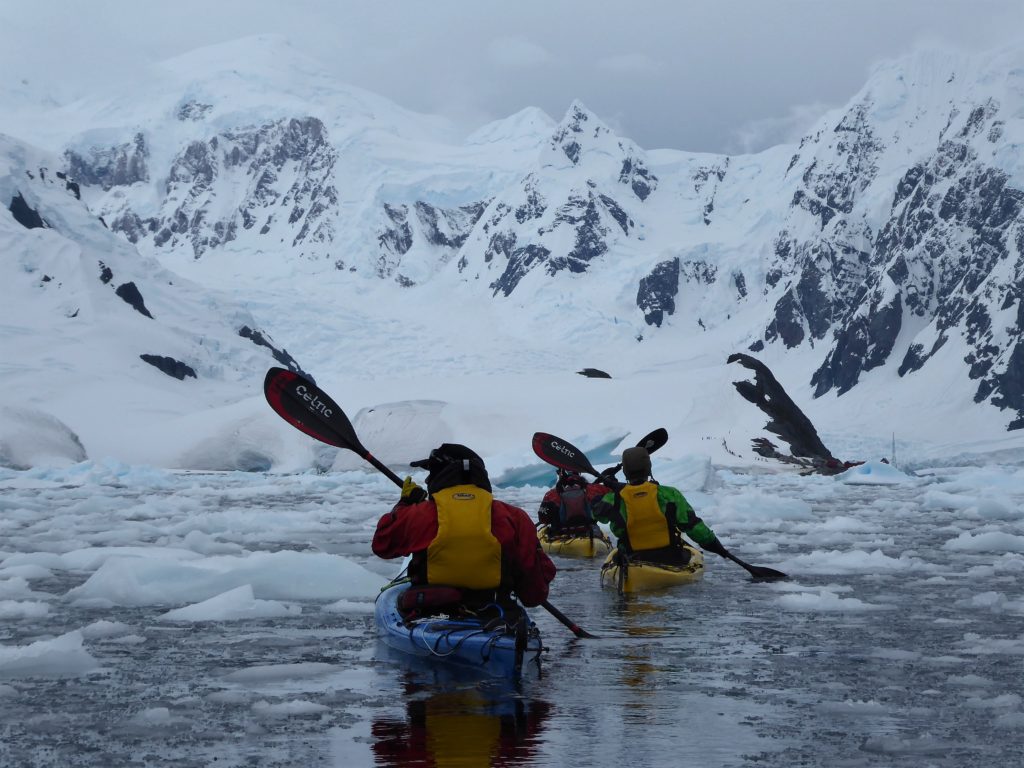 Join us at 7:30 pm on September 12, 2019 at the Swan Lake Nature Conservancy (3873 Swan Lake Road) as we try to put into words and pictures a very personal journey and a most astonishing experience. Doors open at 7 PM.  Tea and cookies are available by donation.  All family and friends are welcome!
For those whose curiosity extends to learning more about a region such as this before a presentation, two very good books to read might include The Crystal Desert, by David G. Campbell, and The Ends of the Earth, an Anthology of the Finest writing on The Antarctic, edited by Francis Spufford.