Date: Nov 26, 2020 to Oct 14, 2021

Time: All Day

Category: Education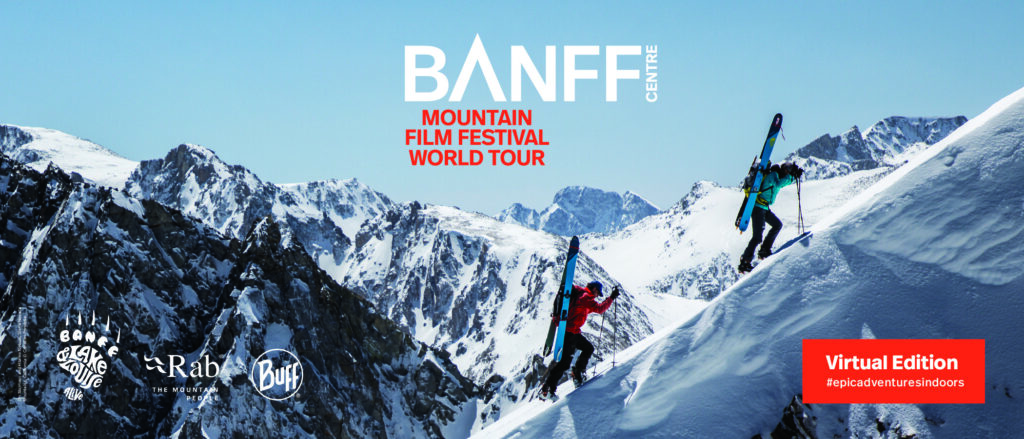 The 45th BMFF tour will be a virtual version of the tour. This means you will be able to enjoy the 'Best of Banff' from the comfort of your own home. Tickets will be on sale from 26 November 2020 – you don't want to miss this!
ACC-VI has been identified as an affiliate host of the Banff Centre Mountain Film Festival World Tour. As an affiliate, the section has an opportunity to raise funds for our programs and initiatives based on a portion of sales revenue. Your purchase will help us to promote mountain education, leadership recognition, mentoring youth and supporting families, community building and social events for our members.
How to buy:   Use this ACC-VI unique affiliate link:
                        https://filmfest.banffcentre.ca/?campaign=WT-151882
Cost:      Single program is US$ 15, and a bundle of 2 programs is US$ 28.
Viewing:   Streaming through Vimeo. Single program is available for 3 days from when you start viewing; bundle available for 14 days from the start of viewing; within these time periods you can re-watch as much as you want.
Further Details: See Google doc at: https://tinyurl.com/y2y224jq
Technical help: https://filmfest.banffcentre.ca/contact/support
Banff Centre Mountain Film Festival world tour website: https://www.banffcentre.ca/banffmountainfestival/tour
Further questions to ACCVI: bmff@accvi.ca
And be sure to support the ACC-VI by buying your tickets through the ACC-VI unique link.