Date: Oct 29, 2022 to Jan 30, 2023

Time: All Day

Category: Entertainment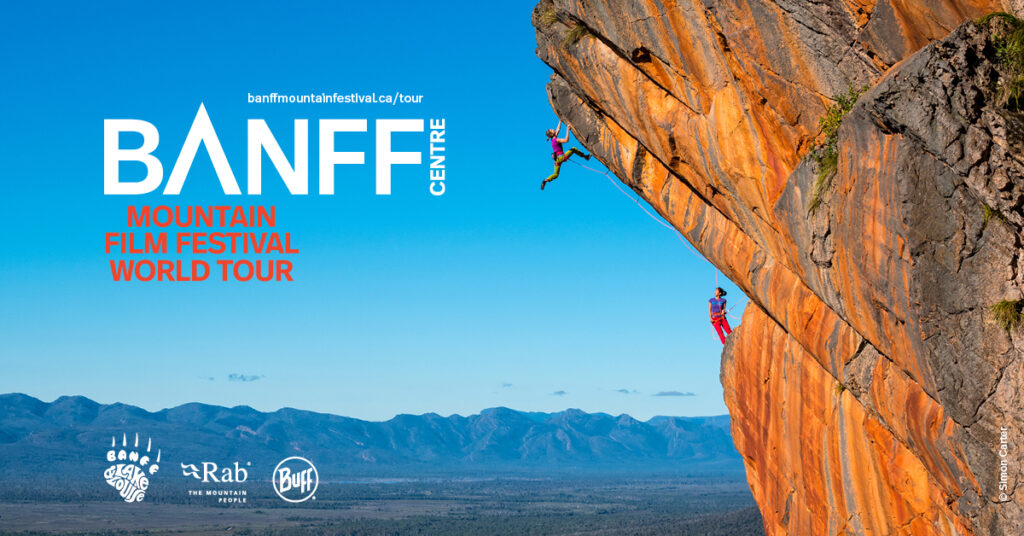 Watch a selection of winning films from the 2022 film festival held in Banff. Epic journeys, monumental adventures, scenic locations, cultural exploration, personal stories, overcoming obstacles, passion and determination, fear and exhilaration, leading, exploring, climbing, hiking, kayaking, swimming, mountains, rivers, valleys, deserts and so much more to see!!
When: 7:00 pm Sunday January 29, 2023
Where: Farquhar Auditorium, University of Victoria
Tickets: Tickets available at the UVic Ticket Office and online:
https://tickets.uvic.ca/TheatreManager/1/tmEvent/tmEvent3112.html
(If this link does not work directly, please copy and paste the link in a new tab in your browser)
Early-bird special $25 until Saturday December 3rd – includes entry to a prize draw (*details below)
Regular ticket price $30 starting Sunday December 4th.
Prize Draw details:
The prize: a two-night stay for one room (up to six people) at Hišimy̓awiƛ , the club's fabulous hut on 5040 Peak, Vancouver Island, with access to extensive summer alpine hiking and superb winter and spring skiing. The value of the prize is: $150 per night. Find out all about the hut here: https://accvi.ca/5040-peak-hut/ .
Booking: The prize two-night stay must be taken before December 31, 2023. Booking the dates of the prize two-night stay is up to the winner; the procedure for booking the prize stay will be provided to the winner.
The prize draw: Each ticket purchased during the Early-bird Special timeframe (i.e., before midnight on December 3rd, 2022) is eligible for the prize draw.
One winning ticket will be randomly drawn on January 29th at the screening event at the Farquhar Auditorium at UVic; the prize must be accepted in person on the night of the event. The prize has no monetary re-sale value.
Banff Centre Mountain Film Festival world tour website: https://www.banffcentre.ca/banffmountainfestival
ACCVI Contact: